Mergers and Acquisitions - Prudent Group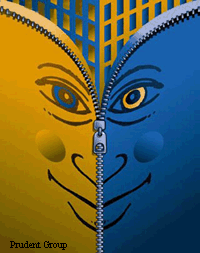 At The Prudent Group our experienced staff will assist you in finding the right acquisition target by guiding you through the process of identifying potential targets, due diligence, business valuation, negotiation, and closing. Our working relationship with diverse companies across the globe and the ability to use local contacts enable us to identify and qualify potential buyers and/or sellers that will be the best match for your particular situation.
Selling your business is often the most important and the largest financial transaction of your life. The process of confidentially valuing, preparing, and getting the best possible price for your business can be significantly improved by allowing Prudent Group and its network of affiliates facilitate the process.
Unlike most M&A firms that charge large initial fees to assist you, we at The Prudent Group will only get compensated if and when an actual transaction occurs. Give Prudent Group the opportunity to assist you and you'll quickly realize that we treat our clients as we ourselves would like to be treated, with the utmost respect and professionalism.
We are a network of experienced consultants and advisors who come from all over the world. Our ability to intimately understand the local cultures and customs, the capability to speak numerous languages, and our diverse backgrounds and professional experiences enable us to custom-design strategic business solutions that are right for the sustainability and profitability of your particular organization.
Our Method
At The Prudent Group we believe in

custom-designing a methodical approach that builds and illuminates insights which ultimately lead to long-term success for your particular organization.
Our know-how to obtain and compile primary research gives us the ability to provide you with accurate and timely information and effective execution strategies that will set your company apart from the rest of the field.
We view the success of your company as our mission and passionately pursue all options to see your organization excel.
Our philosophy is based in our commitment to create business and investment opportunities that are aligned with your short-term, and more importantly, your long-term goals and objectives.