Greenfield - Prudent Group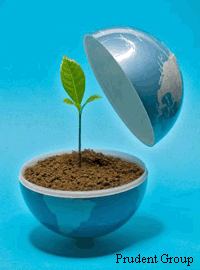 After exhaustive market research some companies may find that the best strategy to capture and gain market share in certain regions may be through a direct investment in a new venture in a foreign country by constructing a new operational facility from the ground up.
The lure of new markets, tax-breaks, subsidies, low wages, and other types of incentives, in addition the benefits of having a physical regional presence are some of the reasons that justify the setting up of a new facility or operations in a foreign country.
Many foreign governments view the tax-breaks and incentives they offer a small price to pay for the jobs that are created locally and the knowledge and technology that is gained in the country's human capital.
At The Prudent Group we have been involved in a number of Greenfield projects where we have researched and implemented every step of the way. In cases where a Greenfield project seems to be your best option, we have the ability and the expertise to verify, or depending on the situation, dismiss the findings and if setting up an operation turns out to be your best option, we can help you do it efficiently and effectively.
We are a network of experienced consultants and advisors who come from all over the world. Our ability to intimately understand the local cultures and customs, the capability to speak numerous languages, and our diverse backgrounds and professional experiences enable us to custom-design strategic business solutions that are right for the sustainability and profitability of your particular organization.
Our Method
At The Prudent Group we believe in

custom-designing a methodical approach that builds and illuminates insights which ultimately lead to long-term success for your particular organization.
Our know-how to obtain and compile primary research gives us the ability to provide you with accurate and timely information and effective execution strategies that will set your company apart from the rest of the field.
We view the success of your company as our mission and passionately pursue all options to see your organization excel.
Our philosophy is based in our commitment to create business and investment opportunities that are aligned with your short-term, and more importantly, your long-term goals and objectives.